Dickinson Soil & Water Conservation District
The Dickinson Soil & Water Conservation District Commissioners are made up of five locally elected residents of the county who serve four year terms as volunteers providing local program guidance to solve natural resource concerns within the District. The District has been existence since February 4, 1944.
While the District works to protect the natural resources of the entire county, the Commissioners have also been involved in protecting the watersheds of the Iowa Great Lakes, Silver Lake and Little Swan Lake for years by sponsoring and hosting federal, state and local grants for these watersheds.
Partnership
The Natural Resources Conservation Service (NRCS), located in the USDA Service Center, provides conservation field staff for a variety of federal programs for both technical and financial assistance. Through a cooperative agreement, NRCS also provides office space for the IDALS-DSCWQ and District staff.
Financial Assistance
The Iowa Department of Agriculture and Land Stewardship-Division of Soil Conservation and Water Quality (IDALS-DSCWQ) offers voluntary programs to eligible landowners and producers to provide financial assistance for a variety of agricultural and urban practices.
Practices built with cost-share funds require pre-approval by the Commissioners, are built to specifications and are under a maintenance agreement for a specified number of years, depending on the practice.
Low interest loans are also available through IDALS.
Activities
The District and its 501c3 charitable SWCD Foundation sponsors several annual activities, such as an annual Poster Contest, the Envirothon competition for high school teams and hosts an annual fund raiser of a tree sale.
The Commissioners sponsor an annual scholarship for a graduating Dickinson County High School Senior to further his/her education at the college level while pursuing programs of study in any field of conservation or agriculture. The winning applicant's application is then forwarded to compete in the Conservation Districts of Iowa (CDI) Scholarship for six regional awards as well as a First, Second and Third Place Award.
The Commissioners have sponsored an Outdoor Classroom for the County's six graders since 1978. The goal of the Outdoor Classroom is to provide a unique learning experience and an increased understanding of the environment.
Contact Us For More Information:
Contact the Dickinson Soil and Water Conservation District or the Natural Resources Conservation Service by stopping in at the USDA Service Center at 3302 18th Street, Spirit Lake, Iowa or by calling 712-336-3782, Ext. 3 for more information.
District Mission Statement
The Dickinson SWCD will serve its customers and the needs of the District's natural resources through education, promotion, and demonstration.
Commissioner Photo Gallary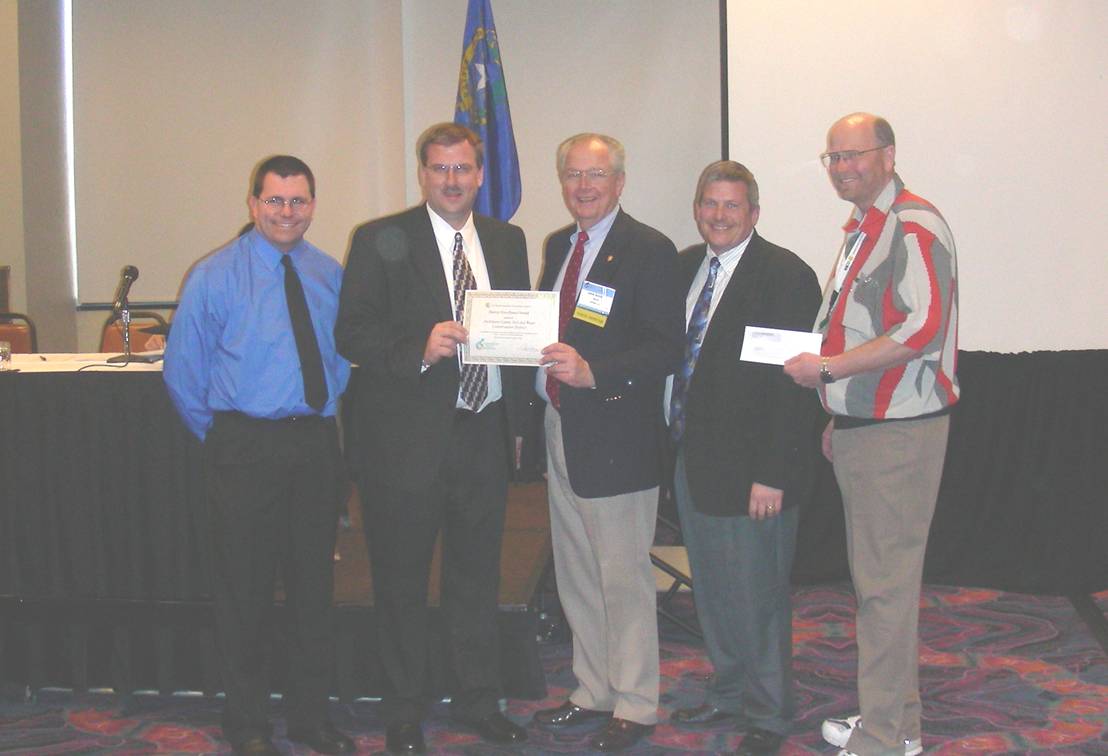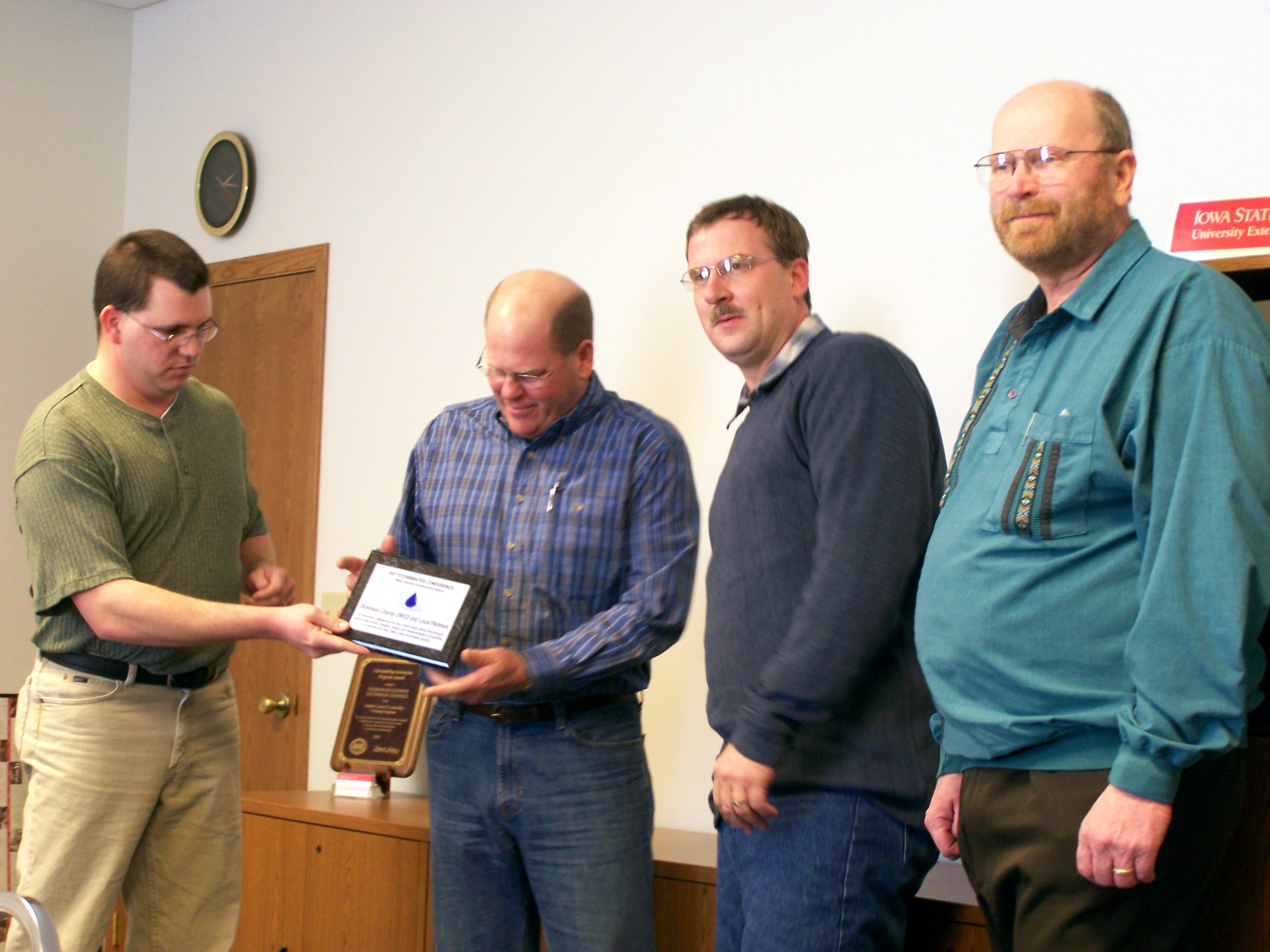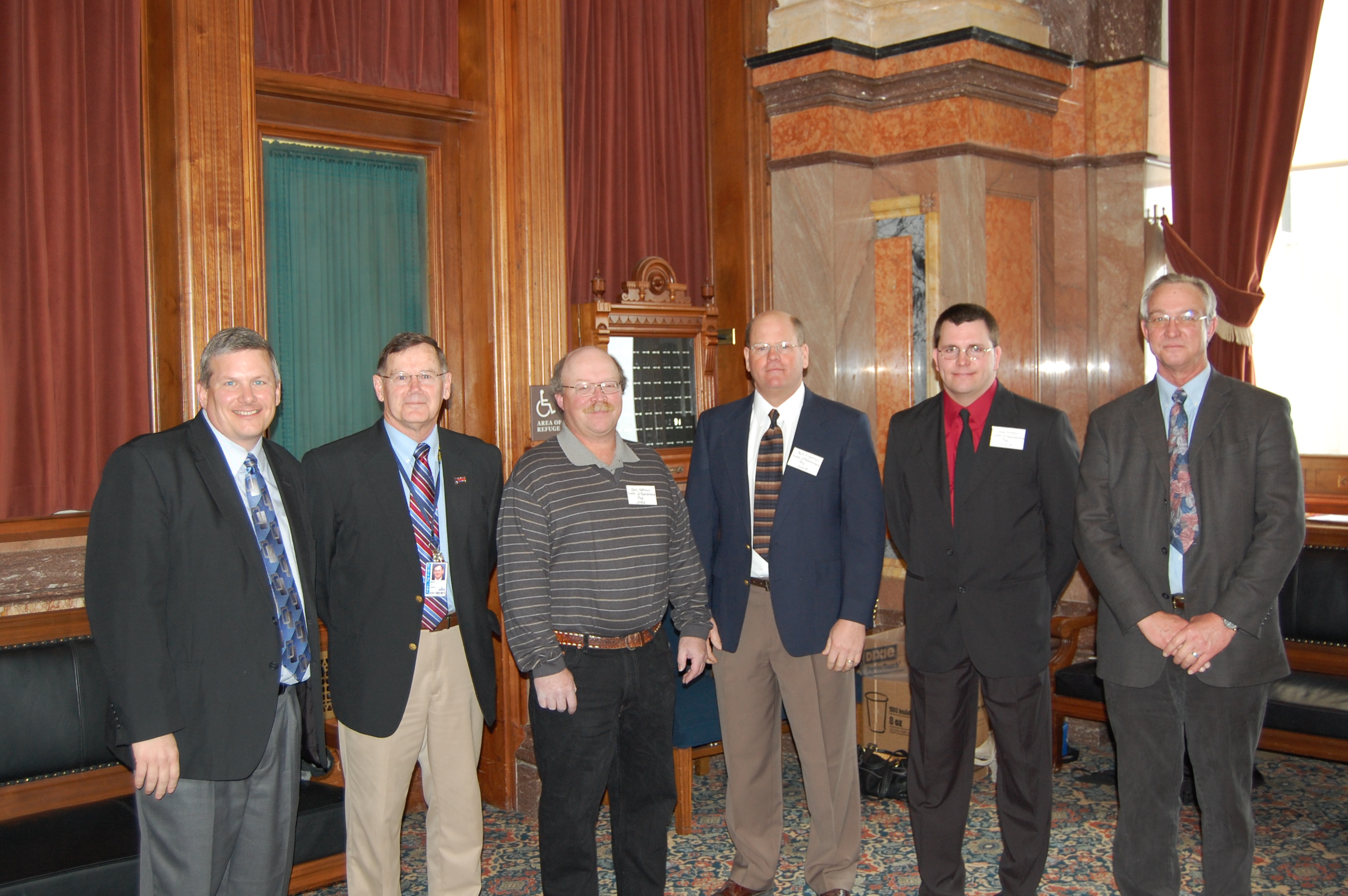 District Activity Photo Gallary